Published in United States of America - Political debates and analysis - 20 May 2016 08:46 - 7
The current situation of congress and the government
First up congress


As president of eUSA i would like to report progress first I would like to say thank you to congress because there has been a lot of activity going on in congress recently. We have a made a discord channel for congress and the success is great because even through 14 members were elected only 9 Members in congress clicked the discord invite. Restoring activity to congress was faster than expect which is why i am so happy and proud to see this rapid progress. I would like to thank the current active congress members for helping the eUSA by participating in meetings and voting any proposals. We have voted for 2 proposals so far and I hope SOH(Speaker of the house) Abraham Lincoln would propose more discussions and agenda to the government.
I have a message to the 5 inactivity congress members it is not too late to be active please sign in here:  http://eusa-erev.com/index.php?topic=411.0
this is the discord link to the congressional house: https://discord.gg/010x3yUNWBGWDiHhZ 

Please join in the discussions, also remember you were elected to congress to represent the people of the country and to serve the well being of our citizens. 
I would like to thank SOH( speaker of the house) , Abraham Lincoln for helping to protect the democratic principals and process of the country and also implementing plans to make congress more active.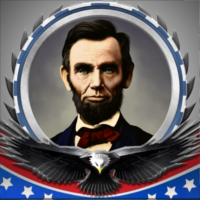 Abraham Lincoln 
Speaker of the house

Now to the current congratulate SOM ( secretary of media)


If you have noticed that eUSA is now having a very active media presence thank you to a new player and a talented one indeed I am writing this article to appreciate his talents and dedication to make eUSA strong again. This is so great for the future of eUSA since it promotes and helps to spin the wheel of democracy which helped the government a lot. That is why again i am officially thanking again Tanacred AWESOME AND GREAT ARTICLES. This articles helped our citizens easy access to communication to our citizens from the government and also citizens are encourage to ask question from any government officials including me. Although this part of the article is short but necessary I would like to thanks tancred for helping rUSA to restore its fre and democracy.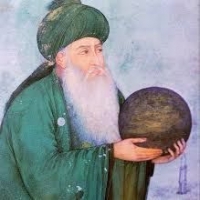 Tancred
Secretary of Media

Now to the fun Friday tournament 
Today at 9 PM CST time eUSA is having a fun game night. Every Friday there will be a game night. This game night will be fun and exciting. We decided since AOC 4 is a free game on steam it would be fun to our citizens involved. This was made when POTUS Arith, Chief of staff aka chief of stuffing :P XD  dk3dknight, and Vice president themadcatter was playing AOG 4 it was fun and an  interesting concept development in my mind wheater we can get the citizens of USA involved. The idea seems to be a good idea to implement and it an easy one as well. So if anyone is interested please join this discord chat: https://discord.gg/011SUTusEFo15Jbfu
Also remember have fun on since its 
  and have  


I think the news is over and that s the recent developments happening in rUSA . Thank you and as always stay safe and remember you are always loved :)

Also please check out our erev party radio which starts at 9 PM CST every saturday

   
Support
Waffle
Leroy Combs
Badwolf