Published in United Kingdom - First steps in eRevollution - 16 Jan 2016 05:15 - 42
Greetings,
We have noticed that some countries do not have a President, Congress or even a Party, and the country cannot work without either. So if your country is facing this
problem you can apply for the position by writing to our email
erevollutiongame@gmail.com
, with reasons why you would be a good candidate.
Conditions for applying:
-  Your country must
NOT
have a Congress or a Party
-  You
need
to be level 16 or above  
If your country still doesn t have a Party and you fulfill the above conditions, you will be granted 50 gold from country s treasury to create a Party.
If your country doesn t have a President or Congress, we can make you a candidate,based on your application why you would be a good candidate.  
To take part in the next elections, you will have to be level 15 or above.
Each country s leaders should abide that it is forbidden to steal gold from country s treasury.  
Because we have noted that some of you are posting links to other sites, we have to remind you that is against the rules and can lead to a ban.
We would also like to inform you that the rules considering multiple users playing on the same IP have changed. It is now only allowed to have 2 people play on the
same IP.  
If you would like to help us translate the game to your language, we are now accepting your submissions. Apply for it via our mail
erevollutiongame@gmail.com
.  
Regards,
eRevollutionTeam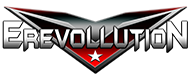 Support
Bok Sam
Bok Sam
Bok Sam
Polnponosa
Polnponosa
mahkoombe