Published in Croatia - Financial analysis - 07 May 2016 08:51 - 13

AREA 51 | May 6, 2016. | day 118 | br.8

Dragi prijatelji, 

kako sam kratak sa lovom odlučio sam sastaviti još jedan članak pa možda kapne koji endorse :)

Naime, trenutno su u tijeku vikend popusti na izgradnju i nadogradnju tvrtki, tvrtki za proizvodnju sirovina i poligona za treniranje, pa je red da se na jednom mjestu sažme koliko možete uštedjeti. 

Popusti su najavljeni jučer u adminovim novinama:
First of all we would like to remind you that on the weekend(7-8th May) there will be discount on all Companies and Workout area, so be sure to upgrade anything for 75% of the original price.




Nove cijene izgledaju ovako: 





U adminovim novinama su također najavljene još neke izmjene:

- promjena u jakosti udarca sa oružjima
The game is also getting a small update on damage balance, so don t forget to recalculate your impact in battles.

- mogućnost kupovine posebnog eRev pack
Also for a limited time through the weekend do not forget to check out a new combo-package eRev Pack in the store, which includes all the necessary items to contribute to your country in economic and warfare progress, but is there only over the weekend: 35 Gold, 5 Energy drinks, 10 RPGs, 1000 Warehouse space, 10 Worker tokens, 5 Q5 Damage Boosters. It helps you with energy, damage, gives you space for items and of course some gold to spend.

- uvođenje captche na privatne poruke
There is an update on messages, we are implementing an improvement to prevent spamming, with captcha.
- također je najavljeno puštanje u rad novog web sajta sa forumom, wiki stranicama i ticket sustavom koji će zamijeniti dosadašnji način komunikacije sa adminima (mail), te mogućnost kupovine golda sa Paysafe card
We are soon releasing a new site with forum, support tickets, wiki of the game.
There will now be an option to buy gold with Paysafe card, so you can easily buy gold without any worries of having a credit card.
- preko vikenda energija se duplo brže obnavlja, što ste sigurno primjetili
Oh, and lets not forget. It s double energy regeneration this weekend. And you know what that means - double the fun.


Zato svi koji to možete iskoristite ove popuste za nadogradnju svojih Poligona za vježbanje (TC) i tvrtki, a ostali čekajte sljedeće popuste i skupljajte golde. Također iskoristite i bržu obnovu energije ovaj vikend za brže napredovanje. 

Za kraj...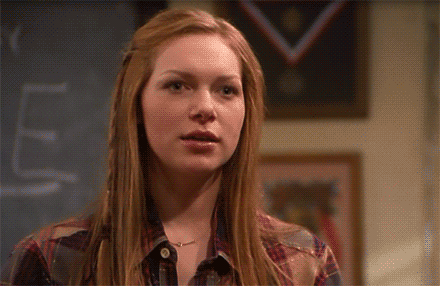 by Ahileus
vote - sub - comment
Support
Nino19
Argrob
TaTa RaTa
SKynet00
vratarx
Virus Jack