Published in United Kingdom - Social interactions and entertainment - 28 Apr 2016 08:55 - 68
Greetings citizens,


As you can all see the game is constantly evolving and nicely growing in size, new players are constantly joining and with that we have two news for you.


First we are announcing Company and Workout area discounts. Discount will be available to all players on 7th-8th May and it will be 25% for all Companies and Workout area.







Secondly, our team is in need of more Moderators, and this is where you hardworking players come in play. We are looking for 2 Moderators, one preferably from European time zone and one from any other time zone.

To apply you have to meet certain demands:

-Age above 20 years

-Must have access to a computer at least 2-3 hours a day

-must be active as much as possible

-never been banned

-good English knowledge

-for people applying from European timezone: You must be active and have access to computer in the morning/forenoon


When applying we urge you to write about yourself as much as possible, like where you come from, how old you are, how much time you have, what you do, if you had any previous experience with being a Moderator. The better you introduce yourself, the better chance you have to be selected as a Mod.

Moderators are rewarded each month in gold, the amount of gold payed is determined by the amount of work you put into being a Moderator and how active you are.

If you meet the above demands and would like to participate even more to the game  and you are happy to help, send the application letter to our mail: erevollutiongame@gmail.com


Also we have to warn you not to give your password to anyone as we have found phishing links among community that want to steal your account. Our Team will never ask you for password, no matter the case, so never share it and if you have any problems with you account use our support mail: erevollutiongame@gmail.com
Best regards,
eRevollution Team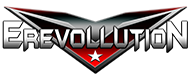 Support
Marlock
Samsa
Esdeath
Governador
SvsLee
Marenes
Sar Bell
Reconunit
Akon
Akon