Published in Peru - Social interactions and entertainment - 18 Aug 2023 09:10 - 3
In the vast Peruvian music scene, one band has masterfully fused the richness of Andean traditions with the power of rock: Uchpa. Founded in 1998, this band has left an indelible mark on the Peruvian musical landscape, creating a unique sonic proposition that celebrates the country s identity and cultural heritage while breaking musical boundaries.
**The Convergence of Two Musical Worlds**
Uchpa, whose name means ashes in Quechua, was born with the idea of merging traditional rhythms and melodies from different regions of Peru with the energy and attitude of rock. The band comprises talented musicians who have found a way to intertwine Andean instruments such as the quena, charango, and zampoña with electric guitars and drums, achieving a unique and captivating symbiosis.
**Songs with a Distinct Identity**
One of the aspects that sets Uchpa apart is their ability to compose songs with lyrics that reflect Peru s reality and worldview. Their lyrics address themes such as nature, Andean spirituality, social justice, and the country s history. Emblematic songs like Agua and Runa Mula are clear examples of how the band showcases their commitment to the roots and societal issues of Peruvian culture.
**Cultural Legacy and International Recognition**
Throughout their journey, Uchpa has transcended national borders, taking their music to various countries and international festivals. This expansion of their influence has contributed to spreading Peru s cultural richness through their distinctive musical fusion. The band has been recognized for their contribution to Peruvian music and culture, earning awards and the respect of peers in the industry.
**A Bridge Across Generations**
Uchpa has proven to be a generational bridge, connecting both young and old to their cultural roots in a fresh and contemporary manner. Their music resonates among those who seek to explore ancestral traditions as well as those who simply enjoy a great rock performance.
**In Conclusion**
Uchpa is much more than a Peruvian rock band. They represent a living testament to how music can serve as a vehicle to preserve and celebrate a country s cultural identity while challenging established musical conventions. With their distinctive blend of Andean sounds and rock, Uchpa continues to inspire new generations to value and honor Peru s cultural heritage while forging their own path in the global music scene.
Support
Khaleesi
Khaleesi
Khaleesi
Khaleesi
Khaleesi
Khaleesi
Gral Velasco
maonagra
Pishtaco
Pishtaco
Pishtaco
Pishtaco
Pishtaco
Pishtaco
Pishtaco
Pishtaco
Pishtaco
Pishtaco
Pishtaco
Pishtaco
Pishtaco
Pishtaco
Pishtaco
Pishtaco
Pishtaco
Pishtaco
Pishtaco
Pishtaco
Pishtaco
Pijus Magnificus
Pijus Magnificus
Pijus Magnificus
Pijus Magnificus
Pijus Magnificus
Pijus Magnificus
Pijus Magnificus
Pijus Magnificus
Pijus Magnificus
Pijus Magnificus
Pijus Magnificus
Pijus Magnificus
Pijus Magnificus
Pijus Magnificus
Pijus Magnificus
Pijus Magnificus
Pijus Magnificus
Pijus Magnificus
NikoJames
BunnyLiu
Khaleesi
Khaleesi
Khaleesi
Khaleesi
Khaleesi
Khaleesi
Khaleesi
Khaleesi
Khaleesi
Khaleesi
Khaleesi
Khaleesi
Ninja Gamer
Ninja Gamer
Ninja Gamer
Ninja Gamer
Ninja Gamer
Ninja Gamer
Ninja Gamer
Ninja Gamer
Ninja Gamer
Ninja Gamer
Ninja Gamer
Ninja Gamer
Ninja Gamer
Ninja Gamer
F16 Fighter
F16 Fighter
F16 Fighter
F16 Fighter
F16 Fighter
Comments (3)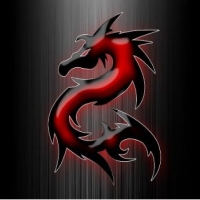 Uchpa: Quechua rock and blues for everyone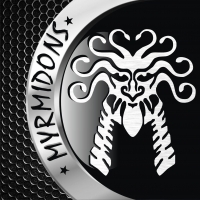 Uchpa grupo Rock - Quechua de alto nivel o7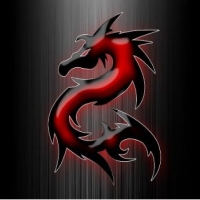 https://www.youtube.com/watch?v=w0hLSyAE8Hw UCHPA - Allichakusaq I prepared myself