Published in Croatia - Social interactions and entertainment - 18 Aug 2023 08:11 - 36
🎉 Announcing the Grand Launch of Unity of Heroes! 🎉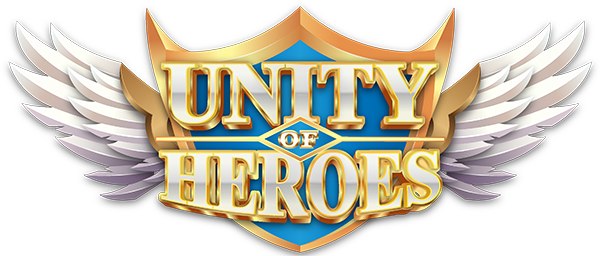 Dear Players,
The day has finally arrived – we are thrilled to announce the official launch of Unity of Heroes on 21st August 2023! 🚀🎮

Embark on an epic journey filled with adventure, strategy, and heroic battles. Dive into a captivating world where you, as a legendary warlord, lead your army of heroes to victory. With a blend of RPG and strategy gameplay, Unity of Heroes offers a unique experience that promises endless excitement and challenges.

🌟 Fresh Beginnings Await You: As we unveil this new chapter, we invite each and every one of you to be a part of this exciting journey from the very start. Whether you re a seasoned warrior or new to the world of RPG strategy games, Unity of Heroes welcomes all players to dive in and experience the thrill of commanding armies, forging alliances, and conquering foes.

🔥 Forge Your Path: Set forth on a path to greatness as you strategize, customize your heroes, and lead them to victory in battles that will test your skills and tactics. Your choices will shape the course of battles, and your leadership will determine the outcome of wars.

🌐 Join Our Growing Community: Unity of Heroes isn t just a game; it s a vibrant community of passionate players, united by their love for adventure and strategic combat. Engage with fellow warlords, form alliances, and embark on epic quests together.

🎁 A World of Rewards Awaits: To celebrate our launch, we have prepared special rewards and events to thank you for your support. From exclusive in-game items to exciting challenges, there s something for everyone.

📢 Spread the Word: Gather your friends, assemble your guild, and let the world know that Unity of Heroes is here! The more warriors who join our ranks, the stronger our community becomes.

Ready your weapons, rally your heroes, and prepare for a grand adventure unlike any other! The realm of Unity of Heroes is open, waiting for you to seize your des and etch your name in the annals of legend.

Download and embark on your journey today! Use the HELO code to help yourself with some free gifts

👉 Download Unity of Heroes. 

May the battles be fierce, the alliances be strong, and the victories be legendary.

See you on the battlefield, heroes!
Best regards,
Administration Team
Support
maonagra
maonagra
ljiljan02
F16 Fighter
F16 Fighter
F16 Fighter
F16 Fighter
F16 Fighter