Published in Paraguay - Social interactions and entertainment - 29 May 2023 23:24 - 26
Dear Players,

Breaking News: The summer heatwave is about to collide with an explosion of thrilling adventures in our virtual realm! Brace yourselves, gamers, as June unveils a trove of exhilarating experiences that will leave you breathless. From heart-pounding quests to awe-inspiring challenges, this month promises to be an epic odyssey for all who dare to embark. Get ready to harness your skills, forge alliances, and seize victory in a gaming landscape with endless possibilities. Stay tuned as we dive into a world where legends are born, and destinies are shaped. The countdown to an unforgettable June begins now!
Summer Lottery

Summer Lottery event will start from 03.06.2023 and it will end at 28.06.2023.
At the start of the event you will receive 5 random cards, and every new day you will receive 2 cards for free. Cards will also be given as bonus in packs. You will be able to see how many of them before you buy it. Exchanging cards is not possible. One of the rewards in this event will be Pet, good luck in a chase for it. You can take rewards when ever you want during the event.
If you hit in battle with 500 Energy (50 hits) you have 2% chance to earn an additional card.
If you hit in battle with 1000 Energy (100 hits) you have 4% chance to earn an additional card.
NOTE: Nothing is multiplying, each hit counts for itself. There is no limit of earning cards in battles. This time we have slightly changed the rewards.
Quest Season

Event will start at 05.06.2023 and it will end at 25.06.2023. Like before, there is total of 44 prizes, first one is free. For each prize you have to gain 1000 Stars. 
When you open Quest Season tab you will see that you have 8 Quests to solve in 3 different sections :

One Day quest - 4 quests with 400 stars with duration of 24 hours.
Three Day quest - 2 quests with 550 stars with duration of 72 hours.
Weekly quest - 2 quests with 1050 stars with duration of 168 hours.

When you complete a quest you will have to wait for lease time to expire on a timer and then you get your chance to solve the next one. Quests will appear randomly. If you do not solve quest in mentioned time you will get a new one. Each quest is possible to be solved in a given period. Those who want to buy more rewards will have a separate section. After buying one of our tickets you will receive extra rewards. Anyone can claim rewards until the end of this event. The event will last for 21 day and there will be timer to help you track the time. We won t be extended it this time so please be careful and collect all prizes on time. 
NOTE: Rewards are changed in this event to another from last time you had in similar events.
Beyond the limits

We are giving back event which you have called a most lately to add. It is called Beyond the Limit, lasting from 16.06.2023 until 02.07.2023. We imagined it in a way it profiles those best of the best, nationwide and worldwide. You will collect points based on your activities in game, be it work, train, fight, build companies etc. There will be two categories, individual and top nation, and only those most worthy will receive shiny new medals on their profiles. We have made some visual changes for the event and you will be able to see a table with points the whole time. Also in same table you will be able to see process of gaining points.


These are points for things you can do in game and you will get points instantly after you finish each one of it. As much task you do more points you gain. It s a simple event like in the first place when we lunched it. This time you will see progress of some things like using workers, RPG, Weapons etc... So you will know how much you are missing until gaining points.
There will be two leaderboards. The first one will be World Wide leaderboard where all players are fighting for their places. Second leaderboard will be separate for each Country, we hope that will make you enjoy event and show that you are the best player in your Country.
NOTE:
We have added some new things for pointing, like upgrading to maximum level of companies and activating Power Pack
Party Boost


This event starts on date 01.06.2023 and last 4 months, also you will have timer how long do you have event active.  Our focus was to motivate you to bring up your friends into the game. We hope that we will succeed and you will receive nice rewards for it. 
In order to participate in this event you need to have one or more referrals. You will earn present(s) by their progress, when they grow stronger they will increase their level and you will receive present(s). For all referrals which are under 50th level, you will receive on their every 10th level - Present. For all referrals which are above 50th level, on each 5th level you will receive Present. With each Present you will be able to open one of 24 rewards which we have prepared to you. Also this event is not only for new players which you invite to game it s for those which you already have under your referral system. You will see a list of rewards which you can win when you open Present, and you can win each of them fully randomly.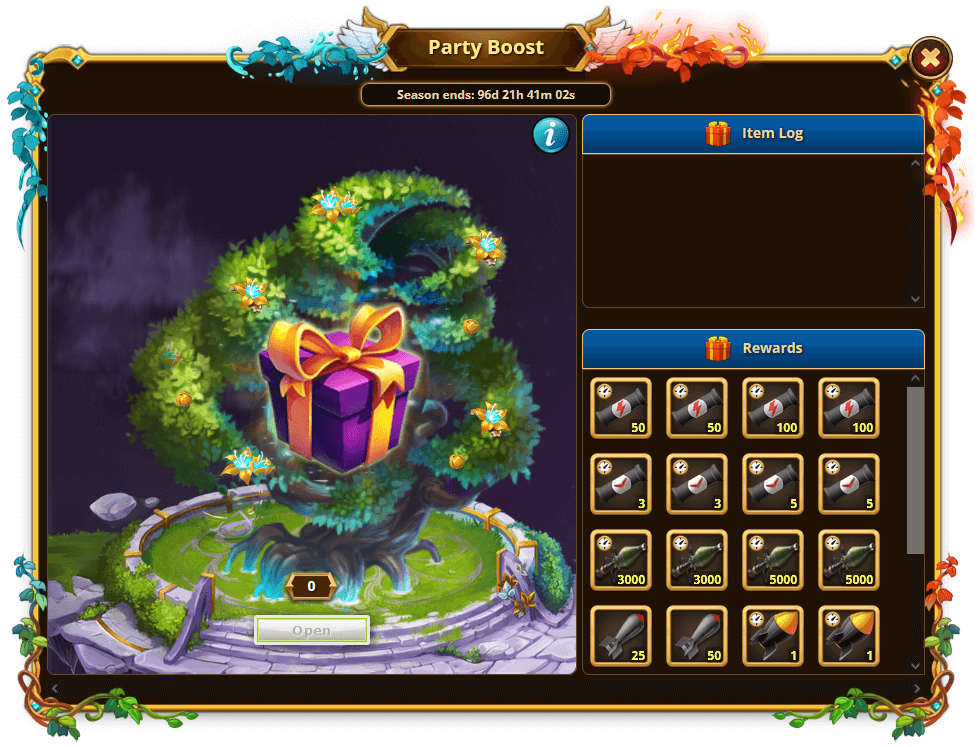 For example, let s say you invite a new player to a game, when he reaches level 10 you will receive one Present, when he reaches level 20 you will receive one Present, and so on. When that player from level 50 reaches level 55 you will receive Present. Also if some of your referrals return into game, or he is already active, and he is for example level 461, when he reaches level 465 you will receive Present, when he reaches level 470 you will receive Present.
NOTE: It s forbidden to sell or gift Starter Pack to another player. For all players who abuse this system and try to make exploited account(s) or something third (violate game rules) he will be strictly punished with 100% profit penalty.
Info Board
- For all players who are planning to make any kind of commercials to bring players in game, if you need any of our help feel free to contact us. We can support new players with some items to help them stay in game. Also to all players we advise you to be kind and polite to everyone. Like always, those who successfully bring players into the game who will stay and play, we will reward you and your country.
- All tickets which are open with their proposals for game, they are still on consideration or we are trying to make way to slightly change it and add in game.
For any questions, problems, suggestions, feedback, feel free to contact us via any of the official channels. You can use them also to inform yourself about news, maintenance schedule, updates and any other info regarding the game.
Support
Discord

Sincere regards,
eRevollutionTeam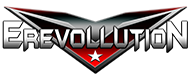 Support
spage
Strelac
Strelac
Strelac
Strelac
Strelac
bsto
bsto
bsto
bsto
bsto
Mithra
Mithra
Mithra
Mithra
Mithra
KhalidIbnAlWalid