Published in Canada - Social interactions and entertainment - 03 Jun 2018 10:38 - 7
I spent several weeks looking for a nice place to make a nest... I went back to my country, and I remembered why I had left... Someone told me about a certain country and it seemed fun...

Estuve varias semanas buscando un lugar lindo en donde hacer un nido... Volvi a mi pais, y recorde porque me habia ido...Alguien me hablo de cierto país y me parecio divertido...


That way, it's that I arrive in Canada... a little lonely for my taste, but maybe it works...
De esa forma, es que yo llegue a Canada... un poco solitario para mi gusto, pero tal vez funcione...

Basically, I want to form a country from nothing, yes, I know ... now everything is more difficult, the game is dead and Kinyas is nobody. This is about the game, stupid people who try stupid things waiting for other people stupid want to do stupid things to have fun xD
Basicamente, quiero formar un pais desde la nada, si, yo lo se.. ahora todo es mas dificil, el juego está muerto y Kinyas no es nadie xD de esto se trata el juego, gente estupida que intenta cosas estupidas esperando que otra gente estupida quieran hacer cosas estupidas para pasarla bien xD

Anyone who wants to support, morally, militarily and economically can send me a private message, or they can also vote and comment on this article...
Todo el que quiera apoyar, moral, militar y economicamente puede enviarme un mensaje privado, o tambien pueden votar y comentar este articulo...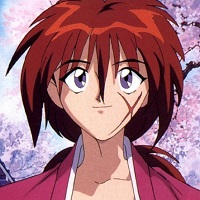 Dictator of Venezuela 

Canada
Support
Jaca