Published in United Kingdom - First steps in eRevollution - 26 Feb 2016 10:38 - 60
Dear citizens,


We are back with another update:


First one is very important in political view: The players who have any political position(country president, party president) and have been permanently banned are thrown out of the ministry and their position, and a new player can take it; same if they are competing in elections. Also all the workers of that player lose their job and the player's market offers are removed.

Second is for military: If a commander of Military Unit(read MU) decides to leave his MU, the previous captain of MU becomes the new commander.
For this weekend, we are releasing a weekend event:
We will give you the chance to be more active in wars; instead of recovering only 10 energy every 6 minutes, you will now recover 10 energy in 3 minutes, that means double energy in same time.


We greatly appreciate if you write in the comments how you like the idea, so we know if we should do it again in the future.

Regards,
eRevollution Team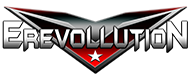 Support
Governador
Jackson_Dias