Published in United Kingdom - First steps in eRevollution - 23 Feb 2016 10:50 - 70
Dear citizens of eRev world,
We are improving the game with some new updates:

1. The server has been optimized and is now running faster than ever.

2. The list for searching the countries is easier to use, a great proposal that came from community. Simply type in the letters of the country and proposals of the countries come up.






3. The map has been improved, another proposal from community: When you click on a resource of the region, the region stays marked and you are able to get information of it and travel there by clicking on its name, directly from the map view.




4. We have noticed some spreading of fake information that the game will be restarted. Do not fear, we do NOT plan to restart the game, your hard work is not in vain.

Best Regards,
eRevollution Team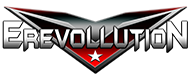 Support
The_French_Tickler_777
Kuruc2
Fibonnacci
Nipius
El Tarlo