Published in Georgia - Political debates and analysis - 01 Mar 2017 23:26 - 10


Hello friends, today i want to present you my interview with president of serbia D_28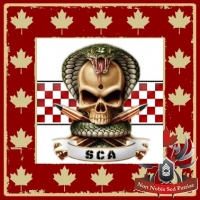 - Firstly, i would like to know about your personal life, Where are you from and how old are you, what s your hobbies and work outside of Erev?
- I am from Belgrade - Serbia. I m 25 years old and i m studying at faculty of sport and physical education (Belgrade)
I like to workout, play basketball, do gymnastics especially rings. This is me 
but i will not beat anyone, I am friendly. I like to read professional literature in the sphere of anthropomotorics also, when I have free time I like to play guitar and hang out with my friends. I must say that CP position in this game stopped all these activities because it requires a lot of time.
I have GF she is also playing this game
https://www.erevollution.com/en/profile/40560
and i send her lot of :* :* :*
 -
Second question, when did you started playng E-revolluton and where did you find this game?

- I started with eRev 05.06.2016. I remember some games like this before, so I asked mr.google to help me :)


-what are your thoughts about georgia, do you know anything about our country, and what do you think about E-georgian community?
- I know Georgia (Tbilisi capital) from geography lessons in school and Eurovision (2007 Sophie was amazing) :) I don t know much about people and culture (sorry), but i would like to visit and meet your customs and all of you :) And about eGeorgia - come to Fre United, it is easy to play when you have a stronger alliance, venture is a win when you re weaker :)
-if its not secret, what are your future plans?
- I had lot of plans mainly in society sphere, because I think this game has no future if we don t care about all players especially babies. Also I had plans in military sphere (and yes, its secret :) ) an i hope one day we will reach them. time will tell :) 
 -and last question, what would you suggest to New players? 
- I dedicate much of my time to new players. I work in PEB (Pokret eBeba - Movement of ebabies) party here in game, we make free donations to babies and we give answer to their questions. I think they can make progress very fast and that they are only thing that can save this game. You are all welcome :)


-Thank you very much :)




Support
Mengrelian
Gimaillzgul
Blackfury
GEO FIGHTER
PolarB34r