Published in United Kingdom - First steps in eRevollution - 07 Feb 2016 05:24 - 49
Greetings,
We have recently discovered a bug, reported by a player who we appropriately rewarded for reporting it with 100 gold,
where people could degrade factories from q3 to q2 for the same amount of gold it cost to upgrade it to q3 from q2,
so basically country would get free gold percentage from abusing this bug.
The bug has been fixed and gold was taken from countries where it occurred. No player directly profited from it.
We apologize for the problem and as always we want you to report a bug if you find it, instead of abusing it, so the game is equally fun for everyone
and we will try to fix it as soon as possible.
Regards,
eRevollution Team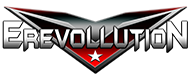 Support
Cacique Mara