Published in United Kingdom - First steps in eRevollution - 05 Feb 2016 03:11 - 64
Greetings,
We would like to announce few changes that have been made to the game:
-Captured countries are still going to be able to take part in the elections and are going to have their own market.
-Resistance war now costs
15 gold
.
-When working you now don't have to first work on raw material production to produce it and then work on finished products,
but can select to work them at the same time.
-Implemented a chart with statistics how much damage a country has done to another country in battle.
As you may know there are Presidential elections today, so each country is getting 10000 country currency to its treasure.
Finally we would like to announce we are looking for a
front-end developer with knowledge of bootstrap
.
Anyone experienced and ready to work can apply to our mail.
Update Feb 07:
You now cannot sell q5 weapons factory.
Have a good day,
eRevollution Team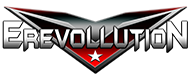 Support
BorisIV
BorisIV
Fehmi
Kaimayne