Published in Bulgaria - First steps in eRevollution - 02 Feb 2016 23:29 - 3
Предлагам който иска да дойде в САЩ и да започнем отначало там.
Поне ще имаме някакъв шанс за развитие а докато сме под гръцко робство няма да се оправим никога.
Казвам това за новите играчи които искат да играят играта а не да са касички на тези 5-6 българи които са почнали в началото и затриха България...
Искат даже да сте им комуна че да може още да печелят на ваш гръб.
Писна ми от такова управление!
Който иска да плати 0.4 злато за преместване в някой  щат на Америка и да си подаде за гражданство. за 2-3 дни ще му бъде разгледана молбата и предполагам ще я приемат.
Мисля че е много по-добре така далеч от измамници като тези които управляват  България.

I suggest that wants to come to the US and start over there.
At least we will have any chance of development. If you are under Greek rule will never be okay!
I say this for new players who want to play the game .To are not dependent on 5-6 Bulgarians who started early and sold and killed Bulgaria ...
Even want to have their commune that it can still earn on your back.
I m sick of this government!
Whoever wants can pay 0.4 gold to move in any state in America and to file for citizenship. 2-3 days will be considered the application and guess would accept it.
I think it is much better so far by scammers as those that govern Bulgaria.
Support
Comments (3)

So if u have no GRD u cannot start RW in core regions? Looks like permanent occupation no matter where u will work...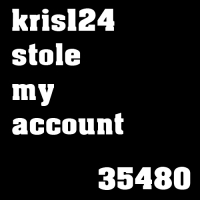 From the name of all people in this game STOP UR NONSENSE YOU ARE LAME .
веднъж каза, че са ни продали на гърците, забравил си го в статията once you said they have sold us to greeks, you forgot to add it in the article vote, sub is old