Published in Japan - Political debates and analysis - 25 Jan 2016 00:47 - 11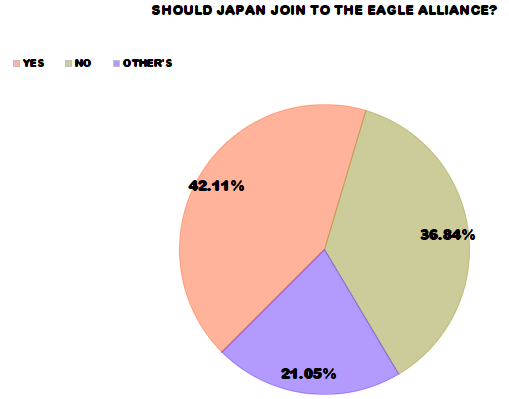 How you can to see, we even dont have 50% of citizens who want to join. Only 42.11% for and 36.84% against also there 21.05% of citizens that prefer to stay neutral or other conditions. In addition to that some citizens not vote but i saw from what they wrote to me what they're prefer so we have around 50% - 50% of Yes and Not in the end.
For that fact i'm the Emperor of Japan as the leader of the Japanese Empire decided not join to any alliance for now. We'll keep make MPP with other countries and see what is gonna happen in future.

Regards,
Kami.
Support
Agamemnon
Belgor