Published in United States of America - Political debates and analysis - 12 Jul 2016 08:28 - 8



MOFA/SOS of rUSA Public Service announcement Again

I am proud to announced that we have hired our first three diplomats of rUSA. This is a great and honorable day of rUSA history they been selected because for there extensive good work ethics and also talented as well. They have to swear loyalty to our country and also has to work for the benefit of our country. This is an important job they requires high skilled people in our diplomatic service as diplomacy is the pillar of every country s success.  We assign this diplomats country based on their skill level of the diplomat  and the importance of the country towards rUSA and the international   community. So without any further ado here is our first three representatives of rUSA to the international community.

Hunburry 



He will be representing our honorable neighbor and close brother mexico. Congratulations hunburry. Serve your country well o oh also have this badge you earned this office.


Emphos




He will be representing an interesting and generous country in erev Venezuela. Congratulations Emphos take your badge :) and serve your country well.O


Tancred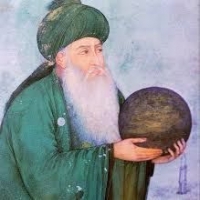 He will be representing a honorable fore and a humble country Spain. congratulations Tancred take your badge :) and make your country proud and serve it well O.

Your operations starts tomorrow I will give your access to the docs and also to the chat rooms by the end of today so good luck and as always have a great day. 
Please note the application to be an ambassador is still open and please remember the countries assigned to you is not a permanent one and will change every 2 months.
So anyone interested please apply it is time to make your talents known to rUSA and international community.
This is the application: https://docs.google.com/forms/d/e/1FAIpQLSdvdPnq6esVRO-6x2N320WK7UQHcHM0nVF7wt2IyQI6t1TFvA/viewform


That is all from the SOS/MOFA of rUSA now continue with your normally life.
 
Support
Ghostring
Emphos