Published in United States of America - Political debates and analysis - 11 Jul 2016 21:34 - 5


Don t Let Me Down
(feat. Daya)

Crashing, hit a wall
Right now I need a miracle
Hurry up now, I need a miracle
Stranded, reaching out
I call your name but you re not around
I say your name but you re not around




First and Foremost I would like to thank those who voted for me in the CP Election it was a very close and tight race. few votes away from the winning. We must now look forward to the upcoming congressional election. I am proud to announce that Ace will be running for congress. 





If you already don t know me my In-Game is spitfireYG. my Discord name is Ace. I go by my many names Ace, smokey, spit, spitty, spitfire, etc. It s the moment you have all been waiting for my Congressional Election Platform(CEP).


Foreign Policy
- Fully Recover cores from Indonesia and Japan.
- Play an active role in MDP and assist allies in need.
- Continue to support the Ambassadorial Program.
Military Policy
- Maintain the Arm America program to stay coordinated and capable of dealing large amounts of damage in important massive attacks.
- Support The Maginot Line(The Lincoln Line) since Abe will be donating a lot of gold to this program :D


Economic Policy

I don t have much to say to the economic Policy since everything is pretty much Under control.
- Support lower import taxes
- Support Monkus Economics Reform Bills
Media Policy


- Consistent weekly WHPR's to inform the public of the happenings within the executive
- Maintain the national eRev radio to continue to inform the public of national news and events.
Domestic Policy
-  Support eNASA program to encourage an American baby boom.
-  Increase funding to the DoCA to support current and upcoming programs.

Tech Policies

- Maintain current websites with relevant and up to date information

- If possible Centralize the systems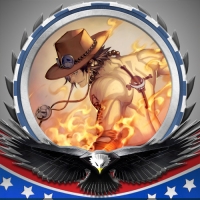 ACE4CONGRESS
Support